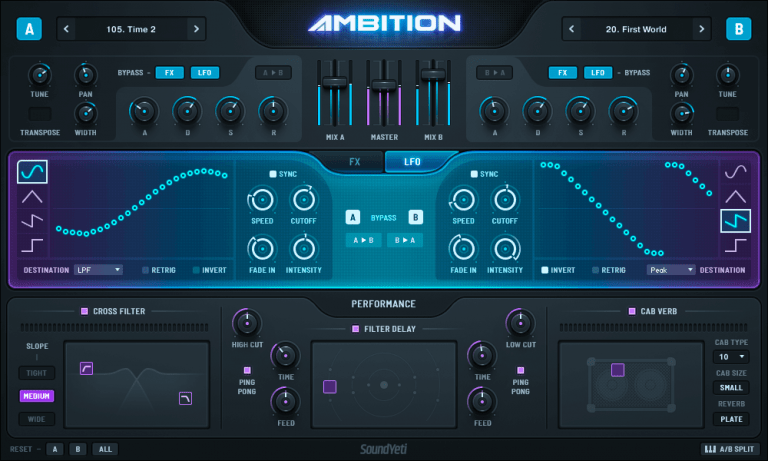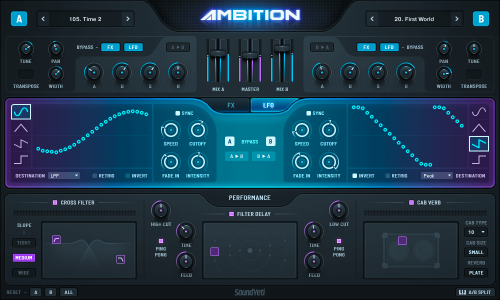 Updated – Winners Announced & Entry Highlights Posted
Many thanks to everyone that entered. You really made this contest fun and many of the suggestions were genuinely incisive! We have posted a list of some of the naming suggestions (highlights below) and you'll see what we mean, some of you nailed it. Let's get on with it! We are pleased to announce the winners of the Name That Ambition Sound contest right here:
Joe O. – Composer, Canada

Kevin B. – Composer, USA

Luuk V. – Producer, Netherlands
Congratulations to one and all, Each winner will receive the all new virtual instrument, Ambition from Sound Yeti. Again thanks for participating and kudos to our winners!
— Original Post — Heads up Sound Yeti squad. Our newest instrument, Ambition, is entering the final stages of QA and sound design. We want your ears to be the first to hear what's in store and help us name some of the presets we are designing for the instrument. Make the best suggestions and you could win your very own Ambition! 
All you need to do is…
Listen to the demo of three different sounds/snapshots.
Tell us what you think is a good name for each of the sounds/snapshots
When you do, you'll be entered into the Your Ambition – Your Sound Contest. Three winners will be chosen from the entries. One winner will be chosen by random drawing, Two winners will be chosen from the best suggestions – judged by the king Yeti of course. You'll also be added to the Ambition waiting list to receive the exclusive VIP into price when Ambition is released.