Harness a new harmony between music composition and visual production. Express the sounds and textures, feel and rhythmic energy that resonates deep within. With Ambition you can capture breathtaking emotion and deep intensity with awe inspiring ease.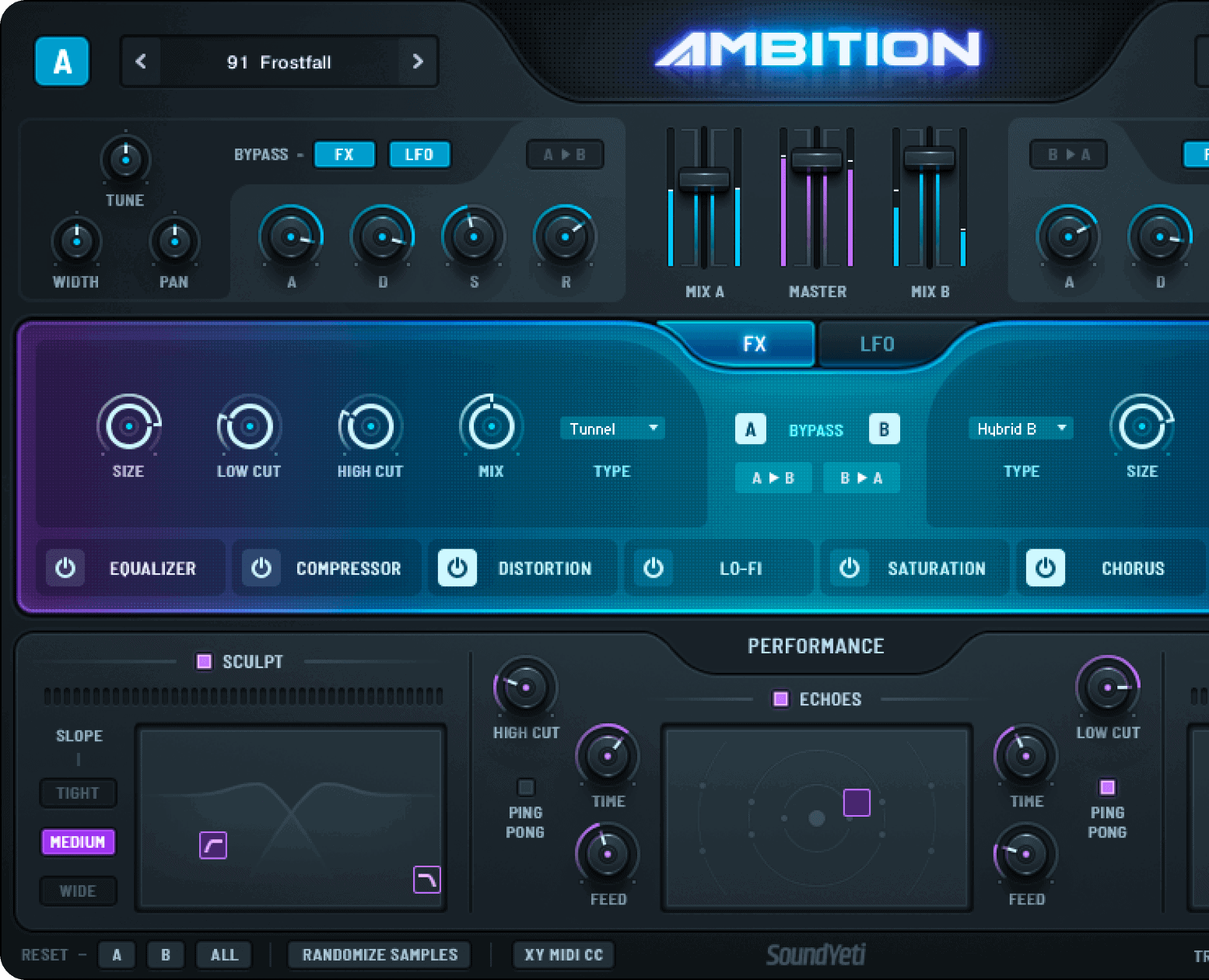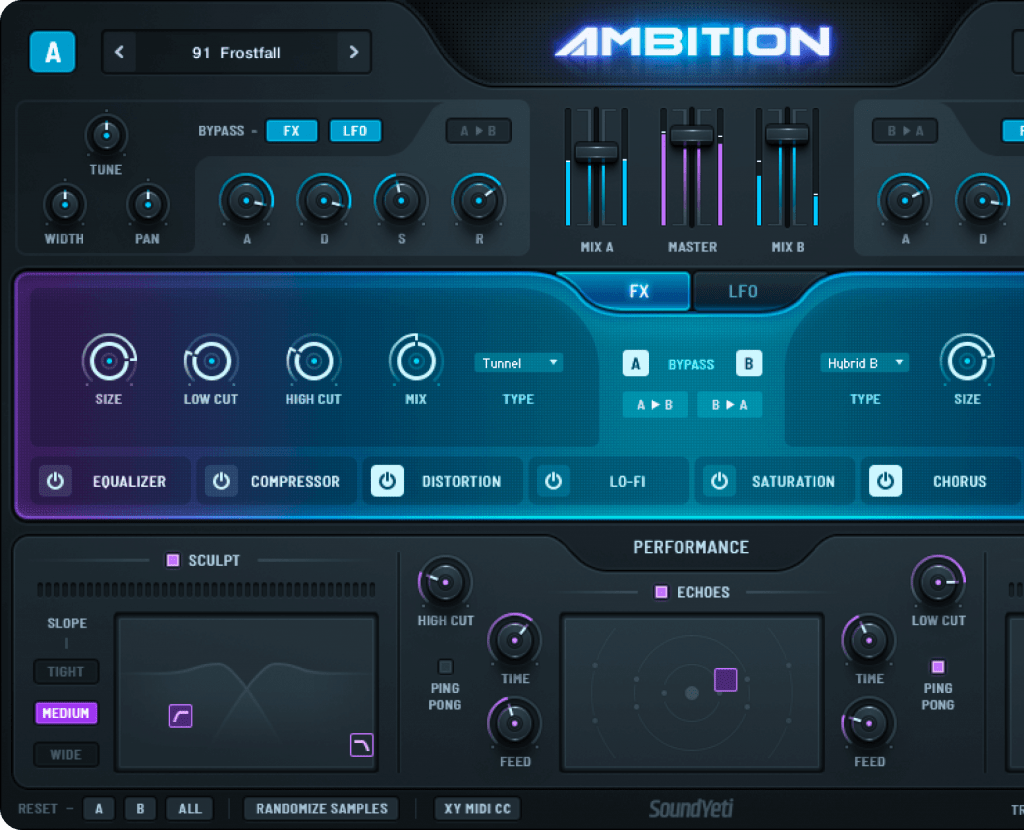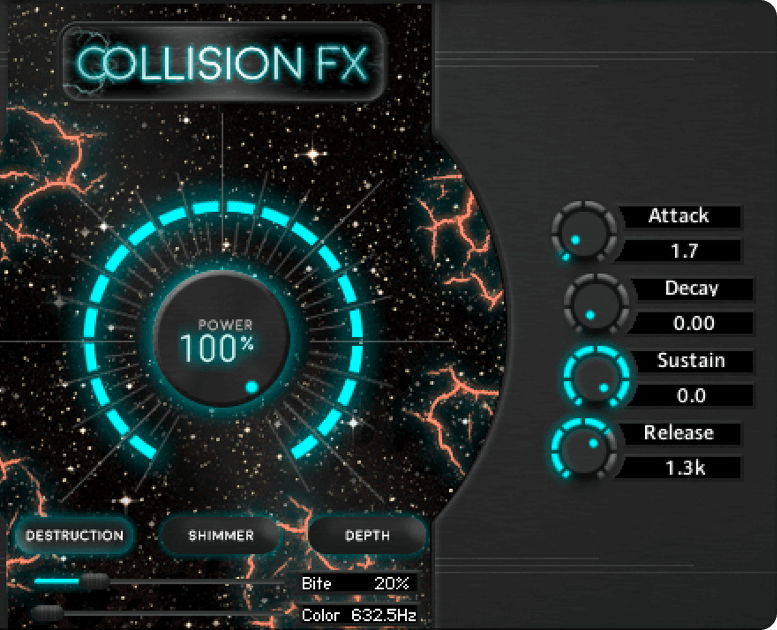 Get an exceptional palette of sounds to design, compose, score, sweeten and create astonishingly impressive cinematic elements. Create breathtaking cinematic sounds, hybrid sound effects and orchestrated elements with ease with Collision FX – Cinematic Scoring Tool

Method 1 takes the best of vintage, classic and modern drum sounds and combines old school and new school tech into a now school design. Modeled from the most popular 80's and 90's beat boxes, you'll be running with beat making legends like; Mike Will, Mobb Deep, Run-DMC and KRS-One.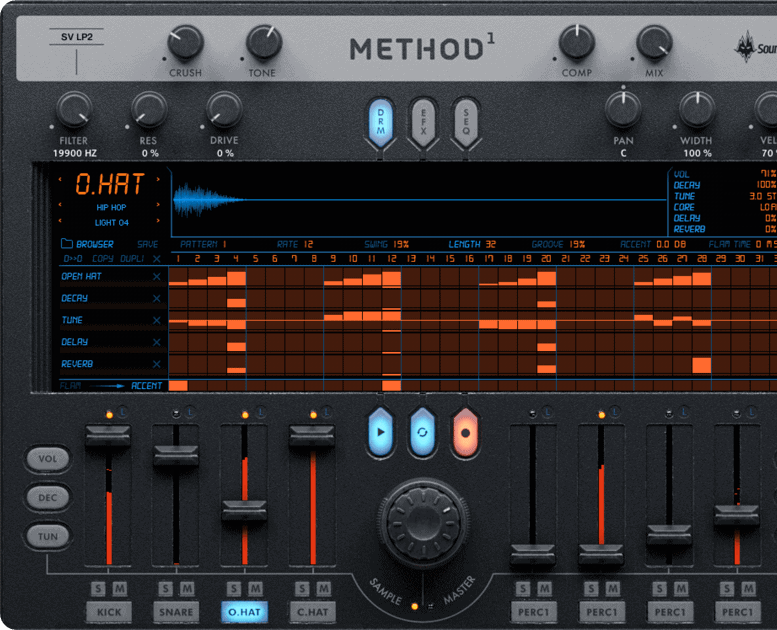 Take a look at what musicians, composers, sound designers and audio creatives at all levels are saying about Sound Yeti products. We call it the Wall of Love!
Collision FX gives users the potential to create ethereal impacts and morphing ambient soundscapes with great ease. Fast too!
Whether it's for film scoring or writing for Underoath, I don't have another tool that's as versatile as Collision FX. I love the easy sidechaining, insane reverbs, and with the insane amount of samples included, I don't think I've even scratched the surface. Damn.
I love the sounds and you can tweak them a lot with all the tools and LFOs etc. The interface is the most beautiful I have even seen, so it feel inspiring to use the instrument even more. Keep it up guys!