Bundles are pre-configured collections of sound packs and software. Bundles are stocked full with professional sounds effects, loops, samples and softwares — you save up to 70% compared to individual purchase.
Ready to use out of the box
Well crafted and organized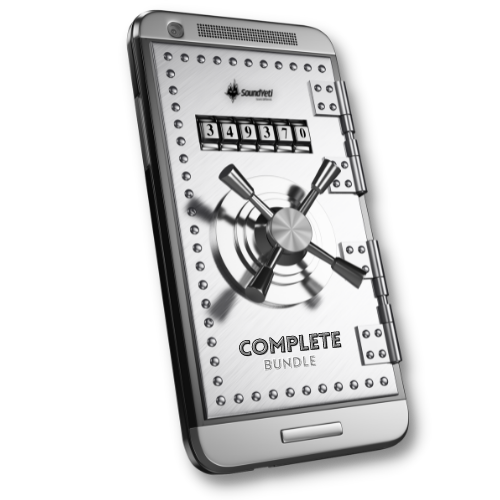 Complete Bundle
Learn more
Our Flagship Music Production Suite for scaling composers, music makers & sound designers. Packed with endless possibilities and the power to change everything. With Complete bundle you will find yourself in a world of alchemy turning iron into gold with all your audio productions. With Complete bundle you will now have everything ever created by Sound Yeti, all in one affordable package. This bundle houses over 50+ GB of professional sound effects, music software & more.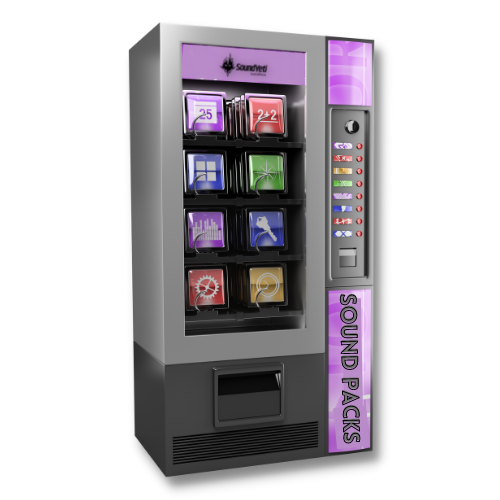 Sound Pack Bundle
Learn more
Our Drum & Music Studio Production Suite for song writers, beat makers & producers. The Sound Pack bundle collection features every Sound Yeti drum, loop, & cinematic sound effects pack ever created. You are certain to find endless inspiration for your next project. With thousands of professional one shots, loops, layers, textures & more to choose from, the possibilities are endless. Mix & match sounds from any pack to create compelling music & soundtracks for your films, games, beats, album and more. Easily expand and customize in ways never before possible in a single package.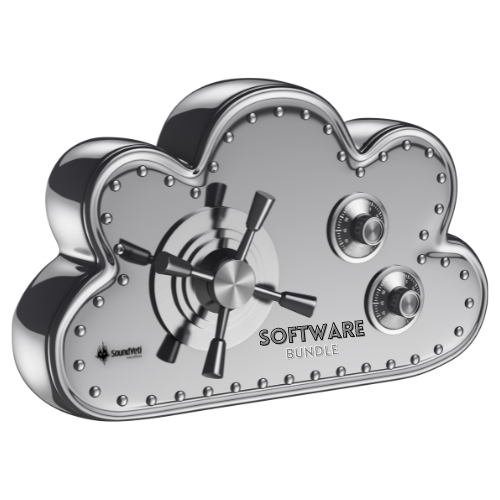 Software Bundle
Learn more
Our Software Music Production Suite is for any level of composer or music maker in need of a wide range of quality sound design & music tools. Inside you will find a collection of industry standard quality plugins & expansion packs, all Native Instruments NKS ready with Komplete Kontrol & Maschine. Built on extensive research, the Sound Yeti Software bundle is easy to use & is sure to provide you with excellent user experience. All plugins are built in Kontakt. If you are looking to bolster your existing library or start your collection, the SY Software bundle is the right choice.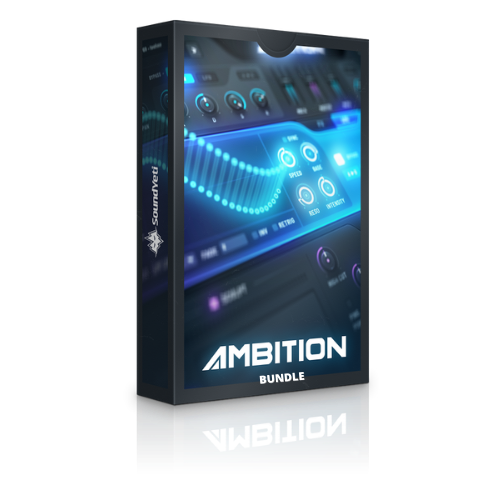 Ambition Bundle
Learn more
The Ambition Bundle features Sound Yeti's flagship Kontakt 6 Synth "Ambition" plus 5 expressive film scoring expansion packs. Designed for scaling film composers & cinematic sound designers on the forefront of sound design, the Ambition bundle gives you all the tools you need to compose engaging soundtracks full of weight & emotion. This bundle houses a giant 14GB of source & designed presets supplying you with a prism of opportunity.
Multiple file formats
All sounds are pre-mixed and mastered in multiple file formats, including WAV (96k 24 bit, 44.1k 16 bit) and MP3. HD sounds are even ready for more advanced sound design and processing.
Popular & Hard to find sounds
This extensive sound pack has sounds that fit any game genre — from organic to sci-fi, background music, cinematic intros, clicks, tocks, alarms, transitions, swooshes — you name it!
Ready right out of the box
Don't get your soundtrack neglected because it takes too much time — use our finely structured content, find the perfect sound for your needs, and insert into your DAW or game engine in a cinch!
No copyrights hassles
Skip all the reporting, clearance and permission hassles. Don't get dinged on YouTube for copyright violation either. All sounds are clear for use in any production, animation, podcasts, commercials — anywhere!
Made for improved workflow
Not just beatifully structured categories, but also lots of Soundminer metadata for every file. Search, preview and use all the files you need in no time, and optimize your workflow to the max!
Really affordable pricing
Get 11 best game-related sound packs for 1/3 the price of the same packs bought individually. All sounds are royalty-free and can be used unlimited times with no copyright restrictions.
Works with your favorite DAW or game engine