A PORTAL TO ANOTHER WORLD
Coming Soon! Estimated date: February 2020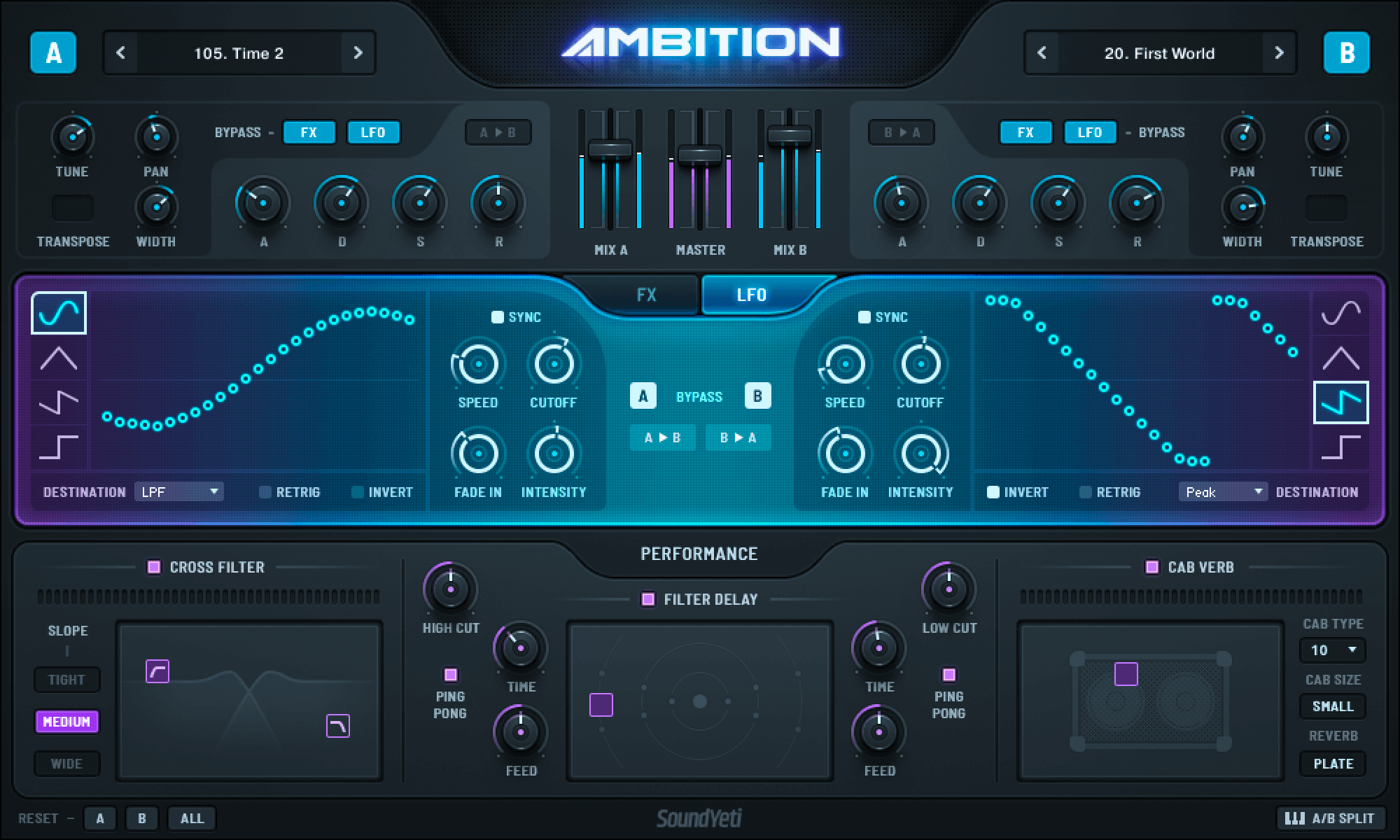 AMBITION – Original Trailblazing Cinematic Pads. Made for you, we combined sounds from other worlds and build an All In One Synth Engine to house it. Place yourself on another planet that will redefine your creativity in everything you do.
300 Snapshots
168 patches (Uniquely Sampled)
3 powerful Global Performance Effects
25 custom impulse responses
And many More details to come!