Franklin, Tennessee USA – January 18, 2023 – Tennessee, USA based virtual musical instrument manufacturer, Sound Yeti announced their follow up to the award winning Revelation Scoring Grand, Kontakt powered virtual musical instrument. The second in the Revelation Series, Revelation Fusion Harp is a rule-breaking synth that pairs a beautifully sampled orchestral pedal harp with three independent layers of sampled synths and instruments.
Designed on the same framework and sound architecture as Revelation Scoring Grand, Revelation Fusion Harp carries the series further with dozens of new sampled instruments and a 16 step arpeggiator on board. The meticulously multi-sampled orchestral pedal harp, recorded in London, captures three microphone perspectives – near, mid, and far. Plus the instrument brings four discreetly sampled harp articulations to the player for an extraordinary range of tones, timbres and dynamic expression. The instrument's 50 uniquely sampled instrument layers are categorized for easy recall with Sound Yeti's proprietary preset browser and are the creative fuel for almost endless possibilities in sound design.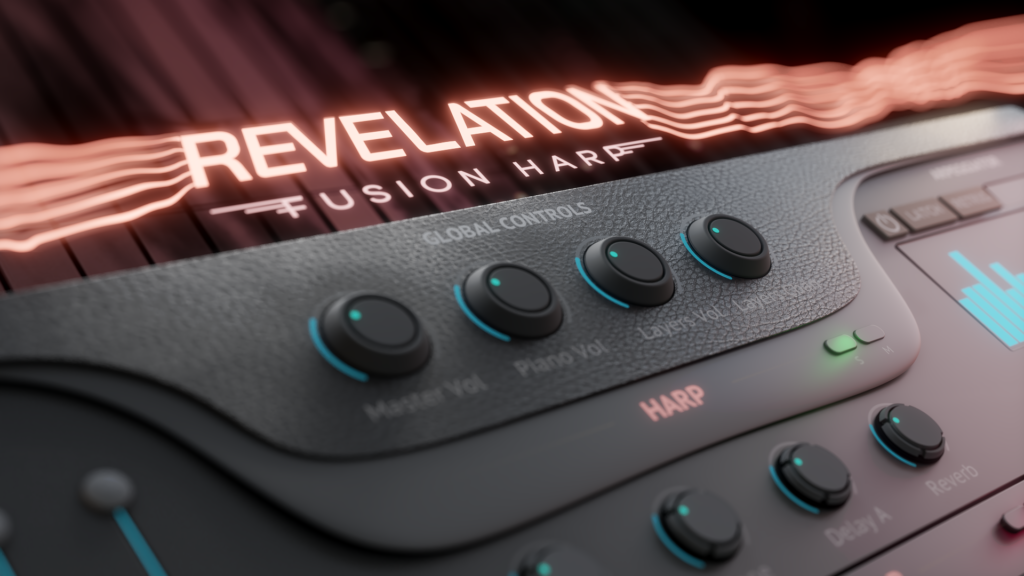 "Our aim with the Revelation Series has been to combine classic or somewhat less popular acoustic instruments with a creative selection of synths and sounds," said Andrew Scudder, Sound Yeti Co-founder. "The goal is very simple: Easily generate hybrid sounds, textures, kinetics and elements that are genuinely unique. Revelation Fusion Harp hits this mark spot on. It's filled with sounds you're not going to find elsewhere, it's super approachable too, musicians and sound designers at any level can dial in their own unique sounds, no sweat."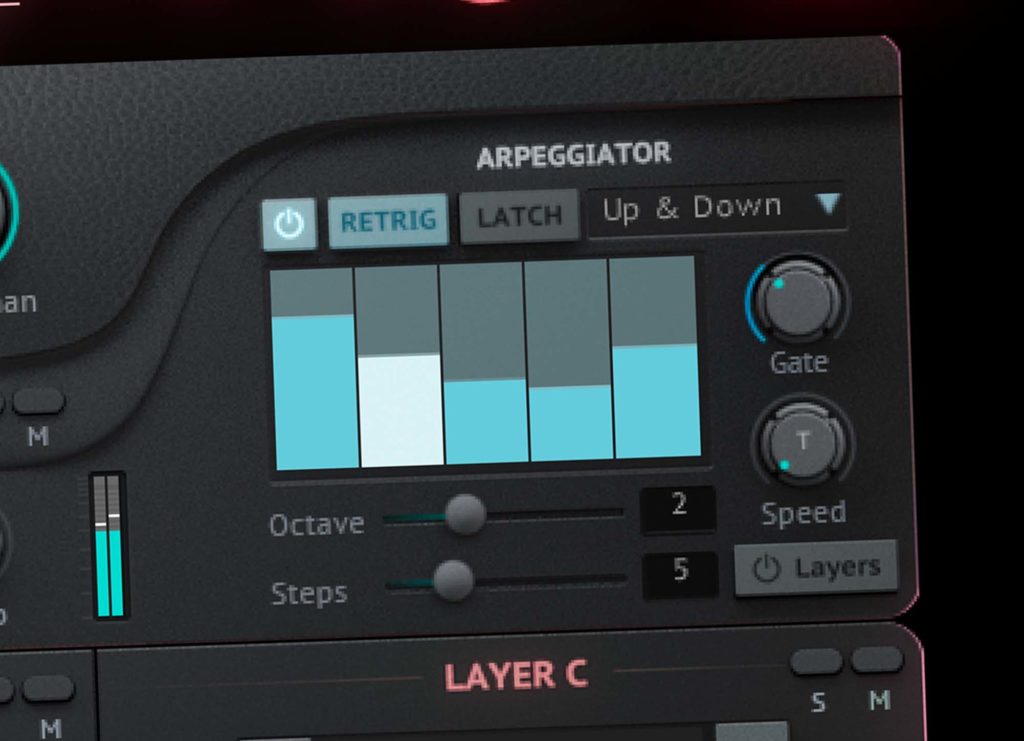 New with Revelation Fusion Harp, a 16-step arpeggiator that offers unique performance modes not found on other instruments. Quickly create arpeggiated harp patterns with independent accompaniment of the synth layers or, set the layers to play the arpeggiation creating a multi-layer instrument sequence. Simply remixing the levels of the layers provides even more interesting and unexpected variation.
There is nothing else to buy in order to use the software because all of Sound Yeti's music plugin products are licensed to work with Native Instruments Free KONTAKT Player. Sound Yeti is a development partner of Native Instruments (NI), the company's products are built on Native Instruments KONTAKT sampling framework and are developed with Native Kontrol Standard (NKS) extended plug-in format. NKS enables intuitive and seamless interaction between Sound Yeti plug-in instruments and KOMPLETE KONTROL keyboards and MASCHINE hardware made by NI.
Revelation Fusion Harp is now available and works with the Free Kontakt Player by Native Instruments. Check out demos and experience the powerful alchemy of synth and acoustic. It's sure to inspire remarkable musicality and expression for every creative musician.
About Sound Yeti Founded in 2016, Sound Yeti is a privately owned US company that manufactures, publishes and distributes virtual musical instrument software, cinematic samples and sound libraries. The company's sounds have been downloaded more than one million times the world over. Revelation Fusion Harp – Rule Breaking Alchemy of Synth and Acoustic is their newest music plugin product. For more information: https://soundyeti.com
Resources
Revelation Fusion Harp – Product Page, Demos, Snapshot Showcase and Videos
Revelation Scoring Grand – Product Page, Demos, Snapshot Showcase and Videos
Features
Rule breaking hybrid synth built on Native Instruments Kontakt 6
Four orchestral pedal harp articulations, each with three mic perspectives
Tone and sensitivity control for performance dynamics
16 step dual mode arpeggiator
Layers arpeggiation control
Three layer channels (non pedal harp sample groups)
ADSR envelopes per layer channel
Four band graphic EQ per layer channel
Full-featured LFOs per layer channel, with syncing & core waveforms
Sound Yeti proprietary LFO visual display
Sound Yeti custom reverb with 24 impulse response environments
58 delay effects presets
Sound Yeti proprietary Preset Recall System for delay and reverb effects
Probability/Chance controls for added performance dynamics
Easy to use sample/sound browser with categories
NKS Ready
Nothing else to buy – Licensed for Native Instruments Kontakt 6 Free Player