Sound Yeti to Orchestrate $200,000 Software Giveaway in Support of Musicians Impacted by the COVID-19 Pandemic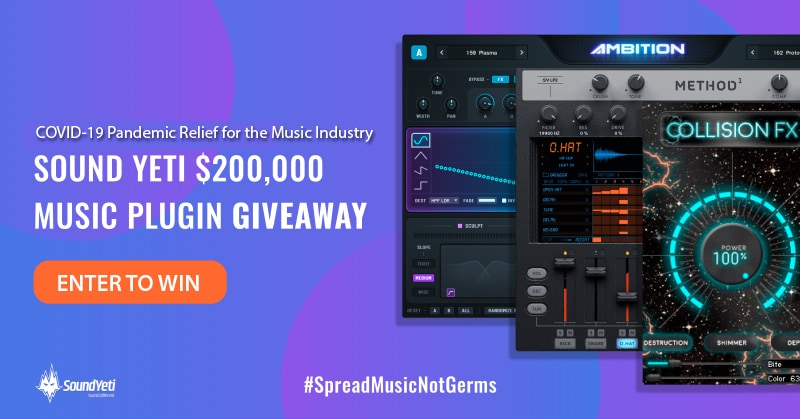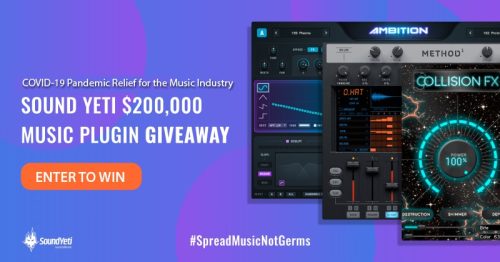 Franklin, Tennessee USA – April 15, 2020 – Tennessee, USA based virtual musical instrument manufacturer,
Sound Yeti
announced a new program to giveaway $200,000 (MSRP) worth of musical instrument software in support of musicians, composers, producers and music makers worldwide that have been impacted by the COVID-19 pandemic. The program, Sound Yeti $200,000 Music Plugin Giveaway is a sweepstakes format giveaway of more than 1000 licenses for Sound Yeti's virtual instrument (VST) plug-in product lineup, including the company's newest release;
Ambition – Big Picture Synth Engine
, along with Sound Yeti's
Method 1 – Beat Making Inspired Virtual Drum Machine
and
Collision FX – Cinematic Scoring Tool
. "For creative people, even in a small way, relief from the impact of the pandemic comes in the form of finding new ways of expression and new tools for creating art," said Andrew Scudder, Sound Yeti Director of Product Development. "Like almost everyone in the music industry, we have directly experienced the challenges of job loss, cancelled tours and production projects put on hold indefinitely. We realized we wanted to find something tangible that we could do to keep music industry people engaged, inspired and productively creative. We are looking to empower musicians and audio creatives with new tools at a time when they most likely wouldn't afford them." To promote the giveaway, Sound Yeti is partnering with its global network of distributors and media outlets throughout the duration of the offer which runs through May 22nd. The company is bolstering the program having coined the hashtag
#SpreadMusicNotGerms
to show support of the music industry and encourage social sharing of the giveaway. A unique feature of the program is that winners will be announced and awarded their virtual instruments throughout the course of the giveaway. The company expects to award more than 60% of the prizes before the sweepstakes ends. "No need to wait," said Collin Scudder, Sound Yeti Co-founder and Sound Designer. "We want winners to start making music with their new software instruments immediately, especially while they probably have extra time at home to explore and create something new." Expected to have a broad appeal to musicians of all kinds – hobbyists to professionals, performers to sound designers – the Sound Yeti $200,000 Music Plugin Giveaway is accessible to everyone. There is nothing else to buy in order to use the software because all of Sound Yeti's products work in standalone mode with Native Instruments Free KONTAKT Player.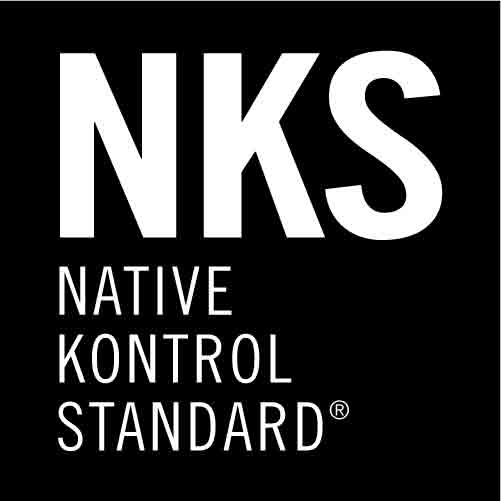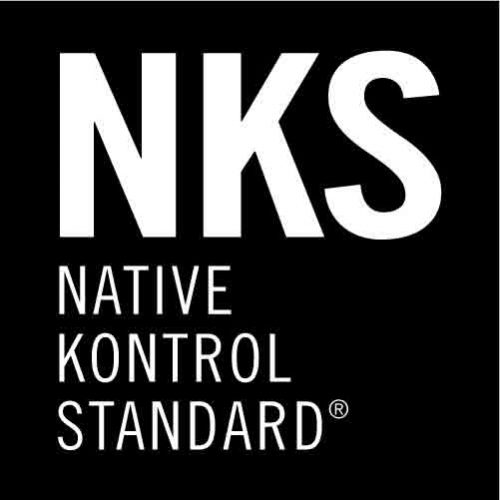 As a development partner of Native Instruments (NI), the company's products are built on Native Instruments KONTAKT sampling framework and are developed with Native Kontrol Standard (NKS) extended plug-in format. NKS enables intuitive and seamless interaction between Sound Yeti's plug-in instruments and KOMPLETE KONTROL S-Series keyboards and MASCHINE hardware made by NI. Entries to the Sound Yeti $200K Music Plugin Giveaway may be made on the Sound Yeti website:
https://soundyeti.com/music-plugin-giveaway
or on any of the participating partner sponsored websites. Entrants can improve their chances of winning by taking prescribed actions like sharing a social post, commenting on social media or visiting a web page. Each action they take adds extra entries into the pool, improving their chances of winning. For more information on Sound Yeti and its full range of products, visit
soundyeti.com
.
# # #
About Sound Yeti
Founded in 2016, Sound Yeti is a privately owned US company that manufactures, publishes and distributes virtual musical instrument software, cinematic samples and sound libraries. The company's sounds have been downloaded more than one million times the world over and recently released their newest music plugin product; Ambition – Big Picture Synth Engine and soundtrack composition tool. For more information:
https://soundyeti.com
Media Contact
John Scudder
Marketing
john @ epicstockmedia.com
Tel: 615-218-827722nd