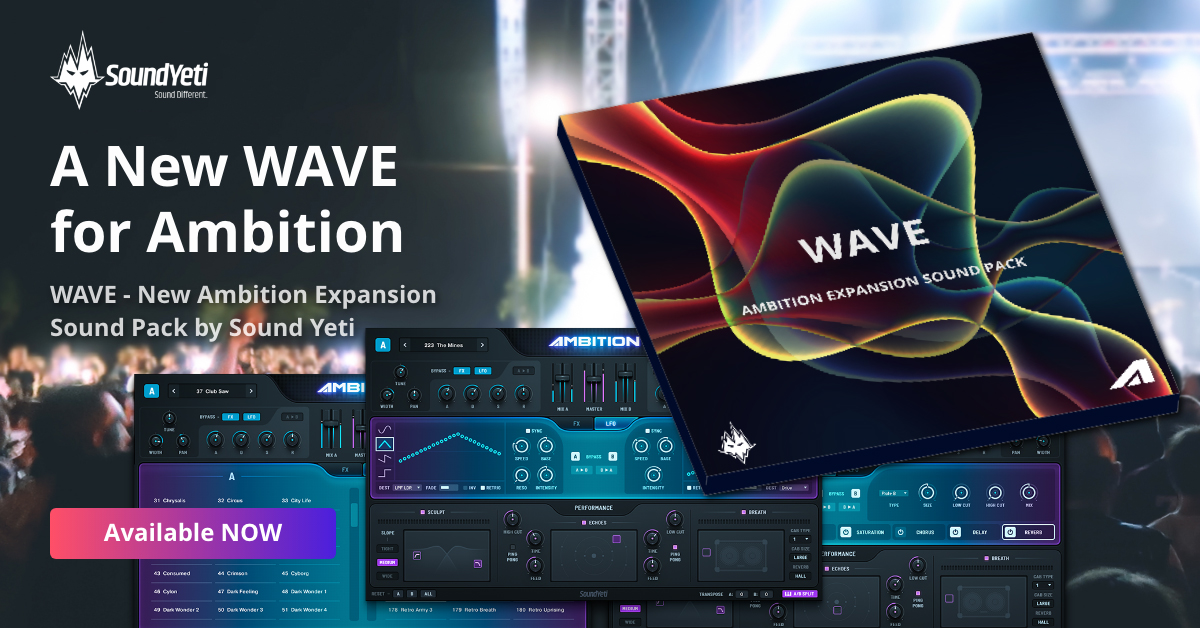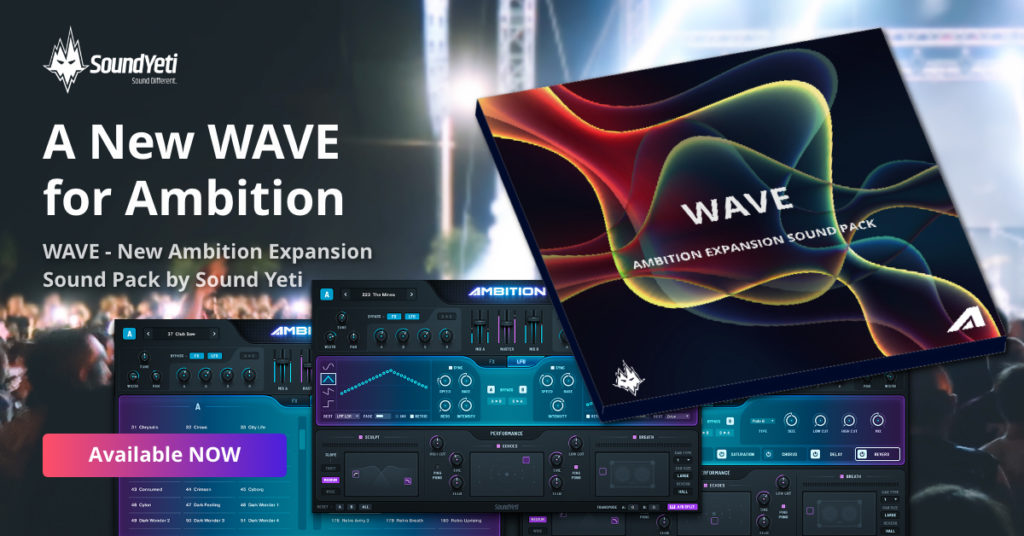 Ambition is expanding once again! As you know, Ambition has been a synth specializing in cinematic textures and soundscapes. It's an instrument uniquely capable of capturing the true expression and emotion of the artist and composer and perfect for film and cinematic scoring. However, we've always known that Ambition is more than only a cinematic synth. So with that idea in mind, we began creating Ambition Expansion Packs to push the limits. Each expansion crafted with their own distinct, inspired sonic character.
With the introduction last year of the first two Ambition Expansion Sound Packs Dawn and Dusk, we were able to create two new sound palettes that expanded on Ambition's unique personality. Next, we released the Relic Expansion which gave users a collection of darker and more experimental sounds that were created using a wide array of unconventionally processed analog equipment.
Now it's time to introduce you to the newest member of the Ambition Expansion Sound Pack collection – Wave.
The Golden Age of Synthesizers
Following in the footsteps of the Relic Expansion Pack, we set out to create a pack that took Ambition in a new and slightly retro direction. In brainstorming the creation of Wave, we were heavily inspired by the classic sounds of the 80's. Undoubtedly the golden age of synthesizers, the 80's era of music has since inspired countless pop artists and composers as 80's synths became signature elements for entire music genres as well.
With the re-emergence of the 80's sound in recent years, we knew we had to take a shot at creating an expansion pack that could not only allude to classic synth sounds, but elevate them to a whole new level. We feel confident that the Wave Expansion does exactly that!
The Sound Design of Wave
For wave, we focused our sound design process on using a wide array of vintage synthesizers to capture the character of these sought after instruments and sounds. Thick Moog basses, stacks of detuned analog oscillators, Juno 106 chords, leads, and brass are all given new life with the powerful Ambition engine. We wanted to use Ambition's strengths and expressiveness to enhance the qualities of the analog gear.
Our sound designers meticulously recorded synthesizers through hand picked pieces of gear that would add to, rather than take away away from the feeling of these classic instruments. Being able to record directly onto tape and using industry-leading Audient preamps along with A to D converters gives these samples the clarity, character, and warmth that only an all analog signal path can give. After source sounds were collected, our team of sound designers and music composers set out to make snapshots/presets that take users back to the days of John Carpenter; while tipping their cap to modern genres like synth wave, vapor wave, and modern scores like Stranger Things.
Introducing Wave – Ambition Expansion Sound Pack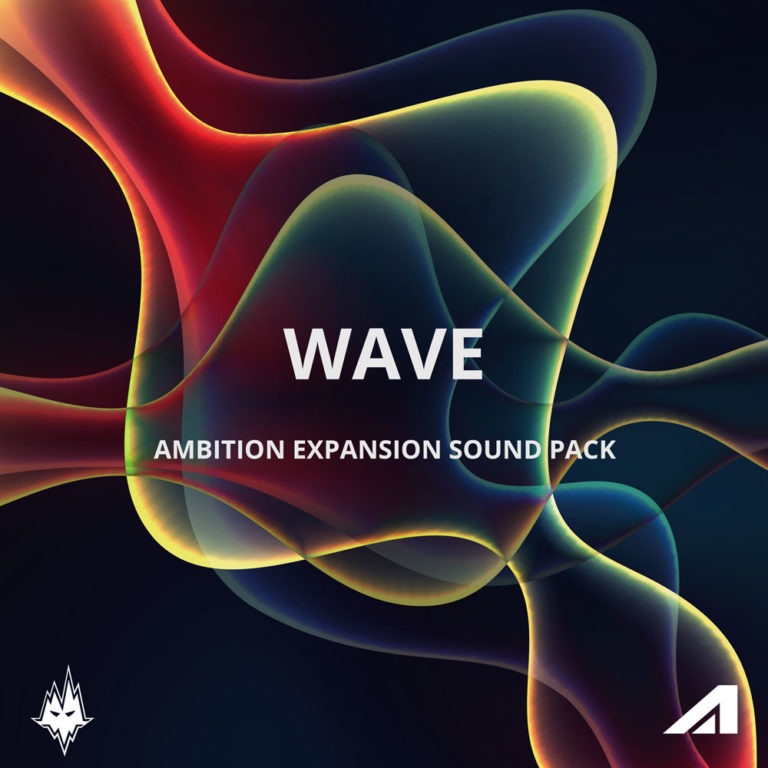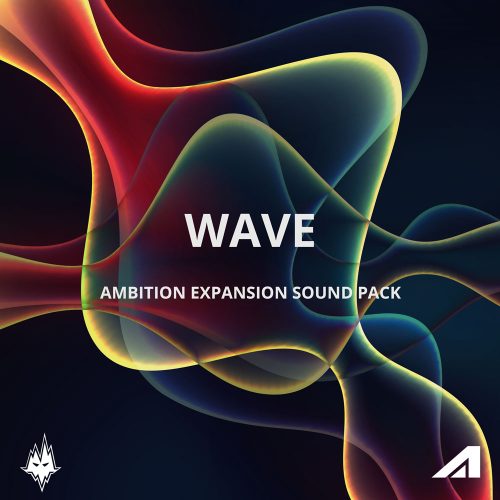 An inspiring & powerful collection of retro synth & dark wave synth presets derived from 80's analog source.
Wave includes a blend of lush bass & synth leads accompanied by emotive pads and motions. 70 presets from 60 discreet sample sources get you inspired to take a new look at 80's synth music. You can hear pop anthems, power ballads, epic keyboard solos and maybe even be reminded of a couple big hair bands. Explore through a prism of Wave's sonic hues, varying brightnesses, textures and good feelings kind of vibe.
Features
60 Sample Sources
70 Snapshots
600 High-Quality Chromatic Samples
1.18 GB of Samples
9 Bass
19 Evolving
14 Keys
5 Leads
23 Pads
Gear List
With the help of our immensely talented sound designers utilizing an impressive array of vintage instruments and gear, we established the feel of Wave with refreshing and exciting new soundscapes. Below is a list of all the synths, instruments, hardware, that was used in the creation of the Wave source samples.
Hardware Synthesizers
Arturia MicroFreak
ASM Hydrasynth
Korg Prologue
Moog Mother 32
Moog Matriarch
Moog Sub 37
Roland Jupiter X
Roland Juno 106
Roland JX-3P
Roland XV-5080
Modular Synths
Mutable Instruments Plaits
Qu-bit Electronix Data Bender
Soma Laboratory Lyra 8
Hardware
Akai GX-400D Reel to Reel Tape
Audient Mic Preamps
Elektron Analog Heat
Focusrite Mic Preamps
Guitar Pedals
Empress Zoia
Empress Reverb
Earthquaker Devices
Avalanche Run
Hologram Electronics Microcosm
Strymon Iridium
This list shows just how much attention to detail we put into creating the Wave Expansion Pack. Perhaps you'll feel like a time capsule of sound has been opened up? Couple this array of classic vintage sounds with the highly versatile and agile effects of Ambition and you have a winning combination for endlessly inspiring sounds!
Example Sources Used for Patches
| | |
| --- | --- |
| Source / Sample Group | Gear Used |
| Thick Evolutions | ASM Hydrasynth, Empress Zoia, Analog Heat |
| Stars of Orion | Moog Matriarch – Empress Zoia, Empress Reverb, Analog Heat |
| 80's Synth Strings 2 | Roland Juno 106, Akai Reel to Reel |
| Dark Saws | Roland Jupiter X, Analog Heat  |
The Wave Ambition Expansion Sound Pack is available now and we hope it inspires you and grants all of your wildest 80's synth wishes. We are looking forward to hearing what you create. Now go discover your signature sound with Ambition!
Editor's Note: If you have not used an Ambition Expansion Sound Pack before, you may need to update to Ambition version 1.1.1 – Update takes less than 5 minutes and you can find your version and get the update files and instructions here on the Sound Yeti Support Center.
Resources
How to Install Ambition Expansion Sound Packs – Video
How to Install the 1.1.1. Update – Video
Relic Expansion – Showcase of Sounds – Video
Dawn and Dusk Expansions – Showcase of Sounds – Video
Ambition Expansion Pack Demos and Sound Showcases – On SoundCloud
Ambition Product Info – Learn More
Sample Library Review – Review: Ambition by Sound Yeti – https://www.samplelibraryreview.com/the-reviews/review-ambition-by-sound-yeti/
List of Ambition Expansion Sound Packs – Learn More
Ambition – Product Intro Trailer – Video