No stress oftentimes hard drives fail or if you're lucky you get a new computer and you will need your Sound Yeti product files again. You will always have access to the files without having to reach out to support to reactivate them. 😛

If you need to reactivate the download links for any Sound Yeti products follow these steps.
Login to your Sound Yeti Account.
Navigate to the product that you need to download again. Located on the 'My Downloads' page or on the 'My Orders' page.
'Click' the 'Extend expiry date'. Note** the page should reload.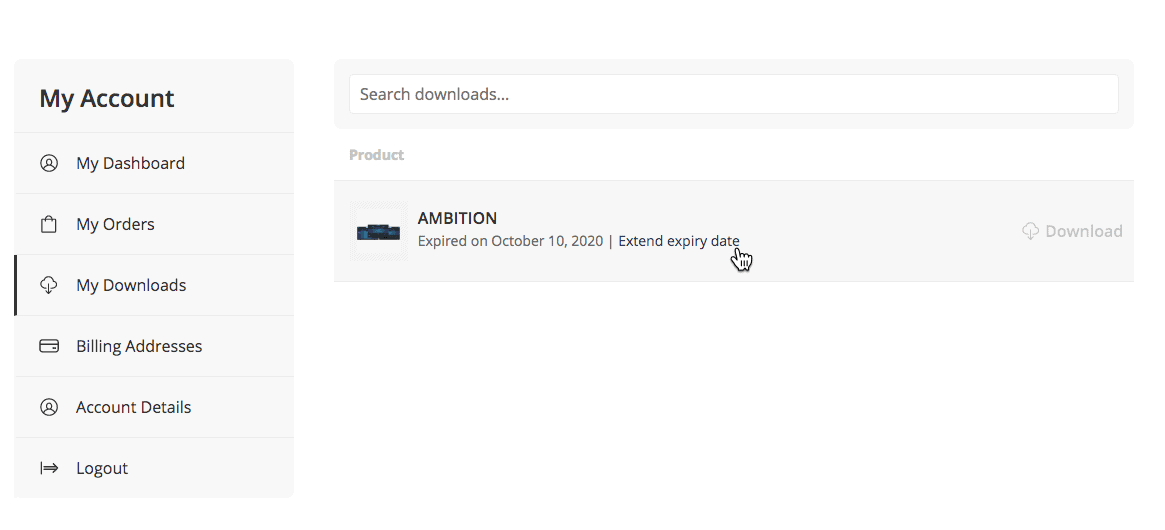 Once you clicked the 'Extend expiry date' your files will be reactivated and ready for downloading again. Now to download your files:
'Hover' over the 'Download' button. A dropdown will appear now and the associated files related to your chosen product, and they are ready for download.

Need Further Assistance?
If you have any issues during this process please open a support ticket at the bottom of this page. We will be glad to assist you further.