We strongly suggest that you Batch Re-save any instrument that you download immediately after installation. By doing so it will optimize load times, and speed things up drastically. If you have not done this already go ahead and follow the steps below to get started.

Note** (Once you have completed the steps you will never need to do this again).
1. Open and Launch your Kontakt or Kontakt Player in standalone or in a Daw.
2. Locate and Click on the 'Files' (floppy disk icon) icon and select Batch Re-save from the drop down menu.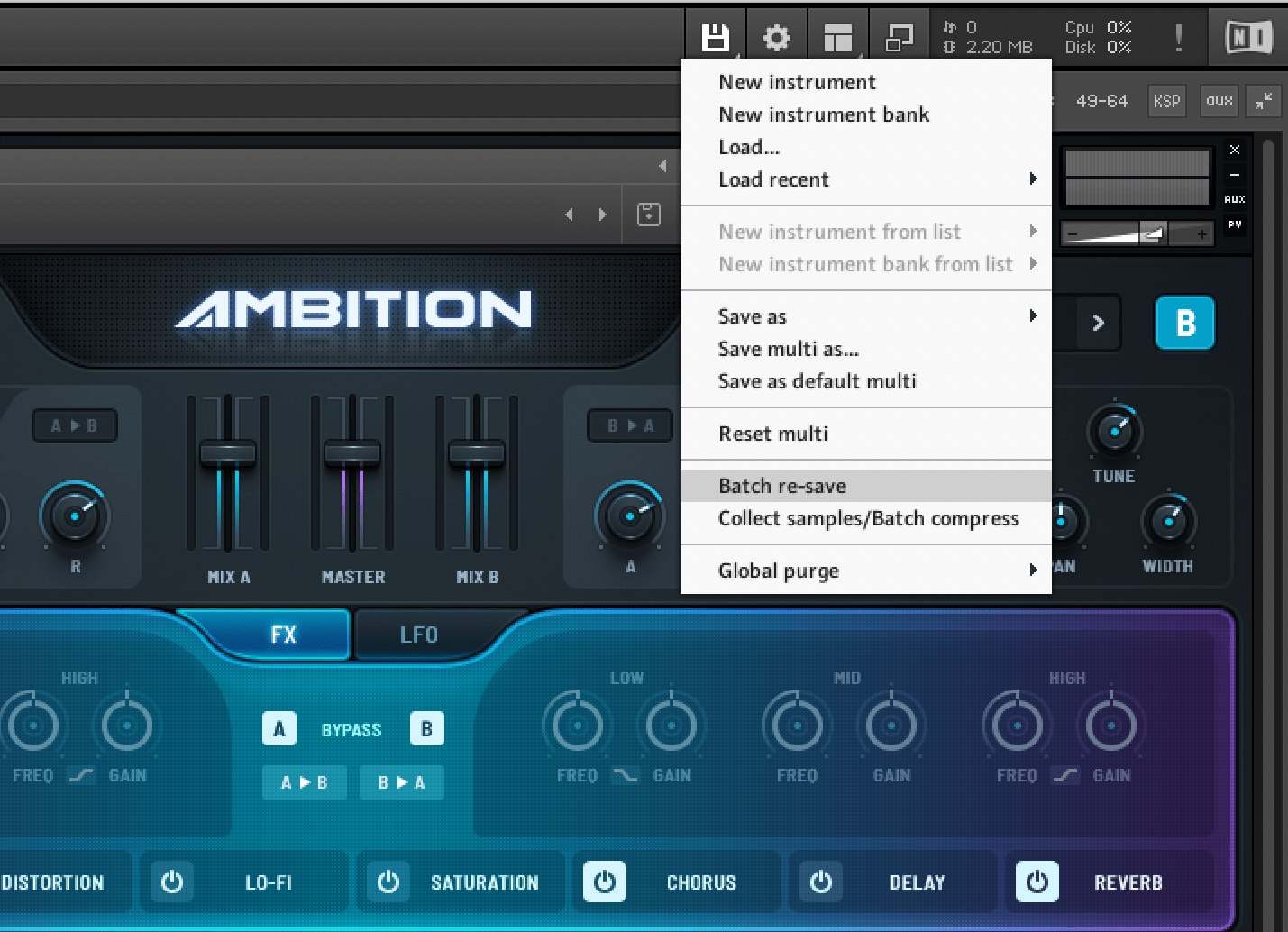 3. Select 'YES' from the dialog box that appears.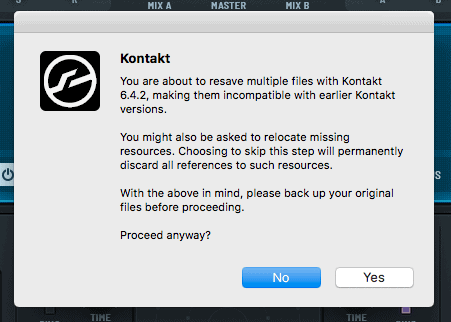 4. Now navigate to the library folder of your instruments (AMBITION, COLLISION FX, METHOD1, etc..) where it is saved on your computer and select it.

The Batch-Re-save process may take a few minutes to complete so be patient. Once it has finished Kontakt will appear blank.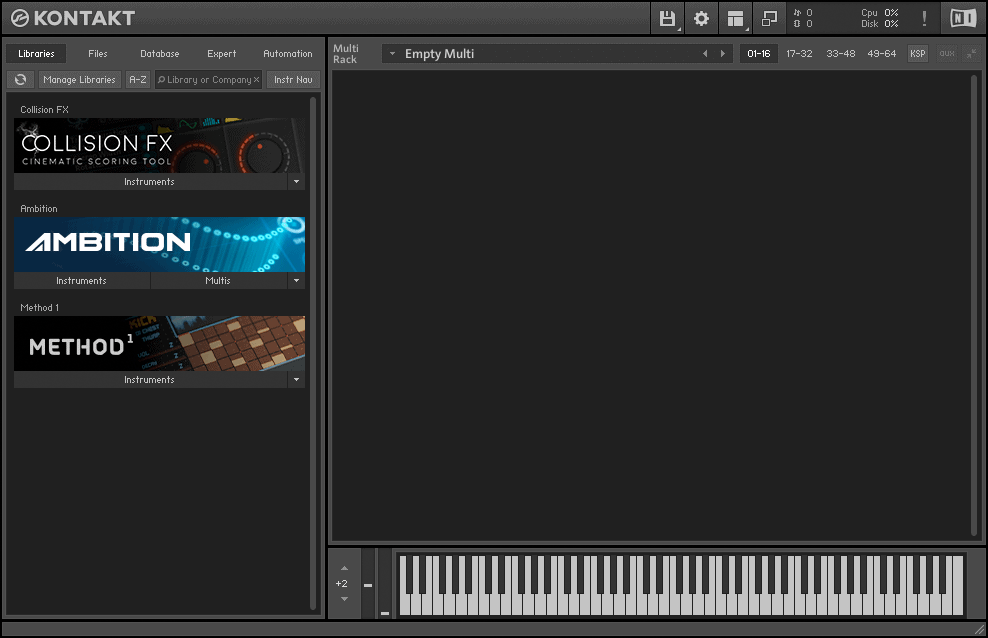 Now load any of the "Product_name".nki, .nkm, or .nksn back into Kontakt by double-clicking, or dragging it in. Your product should be launched.