Having issues finding your products serial codes?
There are 2 ways to get your product serial codes. Via order confirmation email sent after purchase or via your Sound Yeti Account.
1. Via Order Confirmation Email Sent After Purchase.
After your purchase is complete from the site you will receive an order confirmation email. In this email, you will see a section labeled 'ORDER DETAILS'.
The key is located next to the product image.
IE: TestLS37-M57Z4-C0HCj-Testew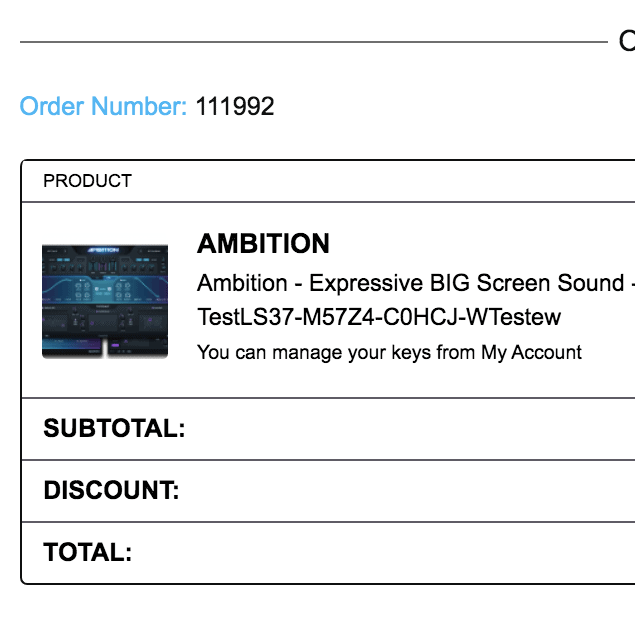 2. Via Your Sound Yeti Account
You can also get access to your downloads by following the steps below.
Login to your Sound Yeti Account.
Navigate to the product that you need the serial code. Located on the 'My Orders' page.
Find the 'Serial Code' under the product name.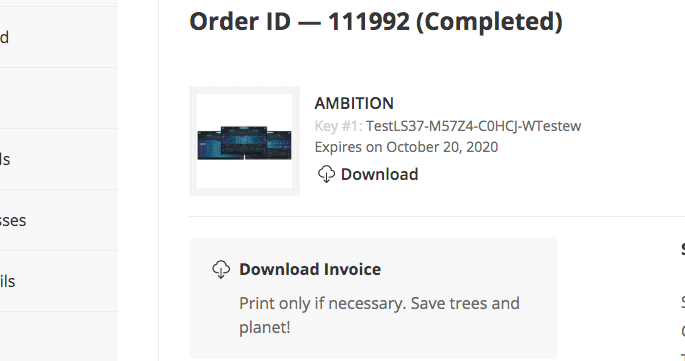 Need Further Assistance?
If you are still unable to locate your serial code, please open a support ticket at the bottom of this page. We will be glad to assist you further.